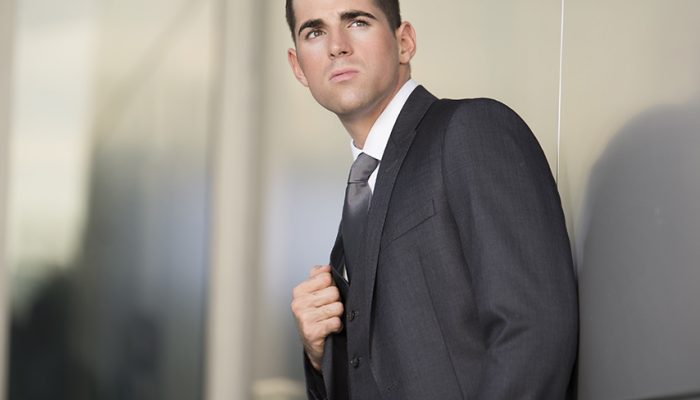 What is a portrait photographer?
If you look up portrait in the dictionary, here is what you may find:
portrait
a likeness of a person, esp. of the face, as a painting, drawing, or photograph
So it follows, a portrait photographer is a photographer that will be able to show you as you using the art of photography.
And herein lies one of the major differences between say portrait photography and glamour photography. While portrait photography focuses mostly and showing the best version of who you are, glamour photography aims at creating and idealized version of yourself, through creative use of make up,  props,  soft light, clothing and various other tricks. As a portrait photographer,  it is part of my responsibility to help my Gainesville clients understand the difference portrait photography and glamour photography before designing and committing to a photographic  session.
Now, say you want to choose a Gainesville portrait photographer. Where do you start? What do you need to ask/know before you even start?  Here are a few tips from a portrait photographer about how to choose a photographer that matches your needs.
First, you may need to ask some questions:
Where should your photos be taken?
You can either have the photos taken in your own home, in a studio, or outside.  Those are the three options you can choose from, so ask your photographer which service they offer. Some may offer only one of these options, some may offer all these options. Each location has it's own advantages, so evaluate about you make a decision.
Photos in your home
Some photographers are willing to bring their equipment to your home; this works fairly well since most people feel rather comfortable in their own home.  This works especially well if you have children, as they will be more relaxed. You would also have access to a virtual unlimited arsenal of props, outfits and clothing.
Photos outside
For those that like really natural photos, an outdoor session is a fairly attractive choice. Ask  the photographer if he/she would be happy to go for a walk with you somewhere that's meaningful to you.
Outdoors sessions can be more special and unique than studio style sessions. Since you control where the photos will be taken, you have a better choice at creating an unique experience. Some places can be meaningful to you and your family thus creating an important emotional connection during the session, which can add an extra dimension and make the experience unforgettable.
Now, there is one major drawback: outdoor sessions depend on weather. and sometimes rescheduling is a must.
Photos in a studio
From the photographer perspective, studio sessions are the easiest choice. The photographer has access to o variety of lighting equipment, props, backgrounds. The photographer controls everything and would most likely be very comfortable as this is a very repeatable process, one that he/she performed hundreds of times. On the flip-side,  your family may not feel as relaxed in a studio and, if you have children, they may feel about the photo session the same way  they feel about going to the doctor.
And let's not forget that studio sessions are weather proof, which can be a significant advantage during the cold season.
What are the limits?
Most portrait photographers set a time limit for the session. What is that time limit? What are your options?
You know yourself and your family best? Is one hour enough to get everyone comfortable and relaxed? Are two hours too much for your kids to handle? What is the minimum increment the photographer allows for your session? Is it 30 minutes? Is it 15 minutes? Is it one hour?
There are also limits set for the number of people that are covered by the session fee. If you have a very large family, ask what are the limits. The rules should be clearly stated on the portrait photographers website, but you need to  make sure. Most portrait photographers in Gainesville would charge a different fee for a party of 12 then for a family of four.
How many outfits are allowed on the session? Most Gainesville photographers allow for two outfits on a session. Outfit changes take time and hence they are directly connected to the length of the session.
What is the turnaround time?
Photographers are busy. The time a portrait photographer spends taking pictures is usually 25-30% of the total time the photographer needs to complete your session.  The rest of the time is spent editing, communicating, driving to locations, ordering prints, providing customer support. Ask your photographer what is the typical turn around time. If you had your session today, when can you expect to see your pictures and order prints and when would you hold the actual prints in your hands? Don't be surprised if you are told it may take a few weeks before you get to see your pictures. Make your decisions accordingly. It may be worth waiting for an experienced photographer that cares for his/her craft.
Is the photographer available when I need my pictures taken?
Once again, photographers are busy. It is not uncommon for known photographers to be booked months in advance. Ask about the availability at a time when you want your pictures taken. And if you find an available slot and you like the photographer, book it at that time. The available slot may be gone by tomorrow.
Can I meet the photographer before the shoot?
It would be wise to meet with your photographer before the shoot. This will not only give you some peace of mind but it would help get the most of your session. You can talk about your goals for the session, bounce around some ideas regarding the location and what to wear and make sure your photographer is not a stranger at the time of the session.
Aside from asking the above questions, you may need to answer some questions for yourself:
Is the photographer's portfolio showing a consistent quality and style?
Every portrait photographer will showcase in his/her portfolio the images he/she considers the best. Everybody fails, but failures don't get published. If what you see on someone's portfolio shows major discrepancies in style and quality, you may want to consider one of the following:
Is he/she able to provide quality images consistently or he /she got lucky a few times?
Is it really his/her work?
Am I going to get the image edited like the ones that I liked in his/her portfolio or like the ones I don't care much for?
Do you like the editing style?
Most photographers are very particular to their (current) editing style and you shouldn't assume that the style will change for you.  For example, I would never edit someone's skin to the point of losing all the pores.  I have spend a great deal of time studying how to edit my portraits in  a way that preserves believability and that is a signature characteristic of my images. Could I blur the skin like other people do? Of course, that is just a slider that I could drag all the wait to the right in Lightroom but I prefer to not do things that I know are wrong. As a portrait photographer I aim at creating timeless wall art for your home and thus I don't embark in editing journeys that would not stand the test of time. I won't want your children to look at the picture and think: "What were they thinking, that is embarrassing.  I am sure I didn't really look like a China doll and my eyes couldn't have been that white."